Harrods x Bang & Olufsen
Brand Identity
Display campaign design for the introduction of the Beoplay A9 speaker.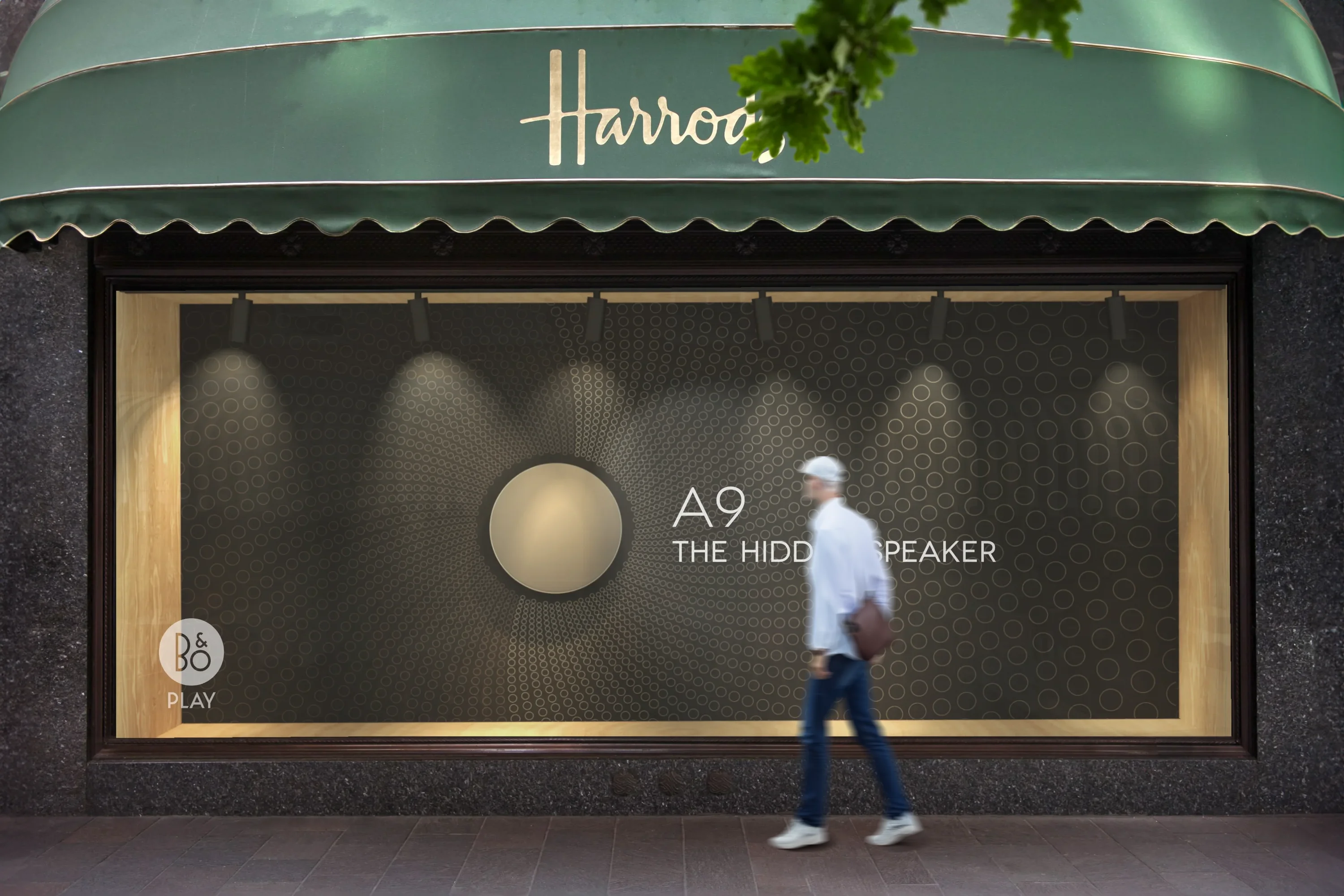 Deliverables
Display Design
Illustration
The Beoplay A9 is a premium wireless speaker system created by Bang & Olufsen, renowned for its unique and iconic round design that is more akin to a piece of art or furniture. To showcase the product, Harrods and B&O in London wanted two attention-grabbing display windows that would highlight its beauty and functionality.
When taking off the front fabric it is discovered that there is a Fibonacci pattern behind the cover of the Beoplay A9, making it a perfect inspiration for the backdrop for the display windows. The minimalistic approach perfectly complements with the speaker's slogan, "The Invisible Speaker," to create a presentation that highlights both the aesthetic and functional features of the product.