Casa Odmor
Branding, Digital Design
Brand Identity and Digital Design for a family owned guesthouse in Croatia.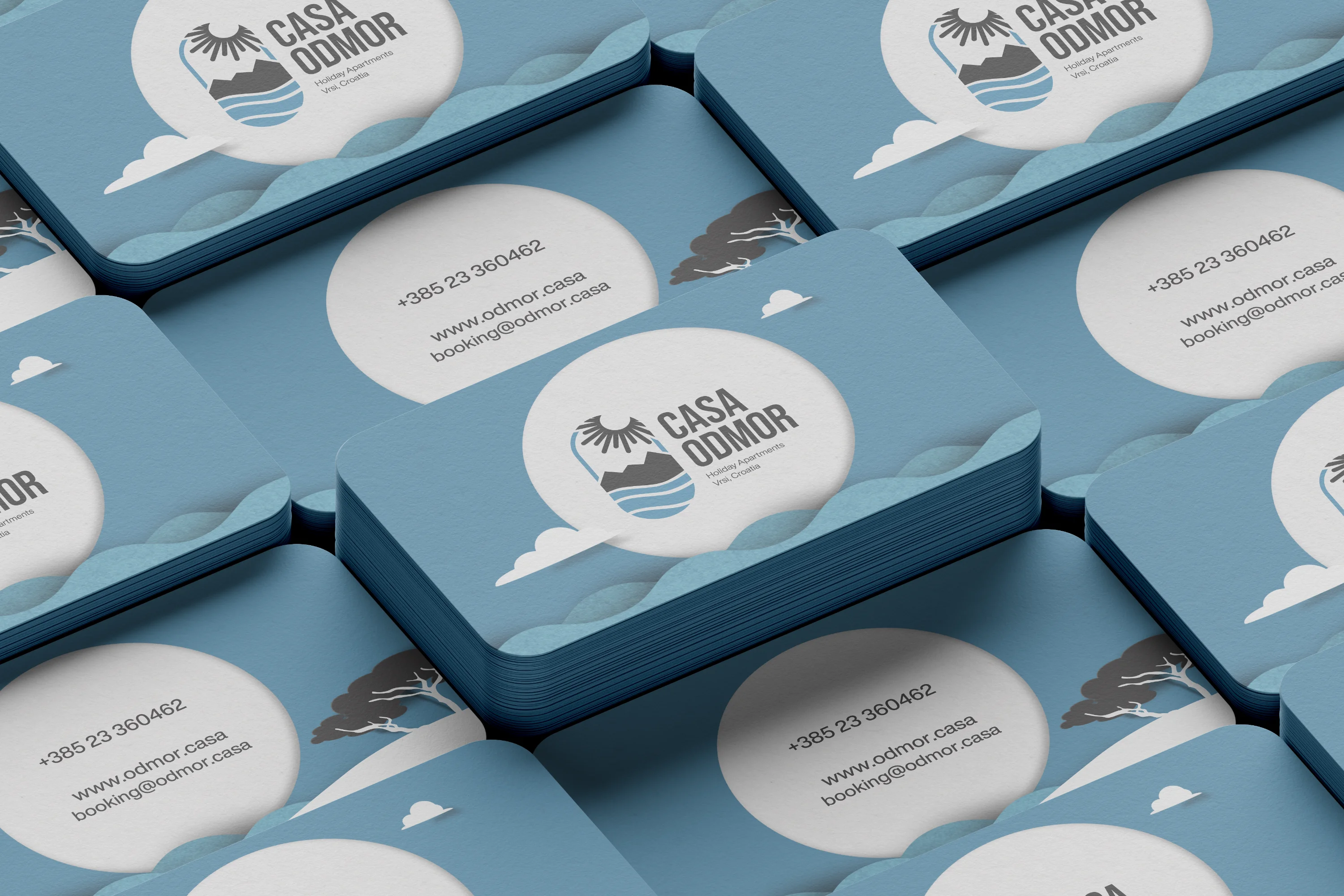 Deliverables
Logo Design
Marketing Materials
Stationary
Web Design
The logo features three graphic elements inspired by the location of the real estate. The elements also representing one of the three flats the guests can rent. This logo is used across all marketing materials, from brochures and business cards to the house's WordPress powered website, travel agencies and social media accounts.
The colour palett reflects the coastal location, incorporating shades of blue, green, and sandy beige. These colours are used throughout the branding, creating a cohesive and memorable visual identity.